Demand for adhesives of all kinds is going up everywhere, but especially for use in assemblies that join multiple, even completely dissimilar materials. According to a recent report by market research firm Freedonia Group what's fueling this overall growth in demand is some good news: expansions in manufacturing across several industries, such as electronics and automotive. Another driver is the desire to replace or enhance mechanical fasteners. By weight, global demand for adhesives and sealants is expected to grow by 4.5% between 2014 and 2019, and by 2.9% in North America alone, says the report.
This growth, and the changing requirements it puts on adhesive makers, are constant challenges, said Torsten Uske, president of DELO Industrial Adhesives , North America. "Much of the materials changes on the part of the customer, like a move from aluminum to brass in automotive cameras, is driven by costs," he said. "So we need to adjust our adhesive materials accordingly. Most of the time we are working with one- or two-component epoxies, and we may have to adjust their mechanical properties. Sometimes it's a matter of finding new adhesive materials, and sometimes it's changing the product chemistry or process of how an existing adhesive material is applied, such as curing time, curing temperature, or surface geometry."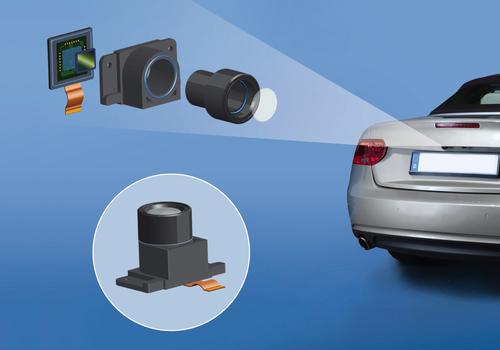 Many new materials being introduced to the automotive industry are associated with electronics, such as the wide range of cameras now appearing. An example is rearview cameras like this one. Maintaining transparency over time in a wide range of temperatures is also an issue for coatings on an optical die or a camera. Adhesive and coating materials must be continually updated to maintain the correct optical index and refractive index.

(Source: DELO Industrial Adhesives)


The main industries where DELO is seeing an increasing need on the part of customers to join multiple materials are aviation, automotive, and standard consumer electronics, as well as microelectronics. In aviation, the main growth in new materials is happening in interior components, such as overhead compartments and seating. New materials continue to come in, and they must be joined with adhesives that can maintain the same color and transparency levels over time under wide temperature ranges, Uske said. These are issues especially for adhesives that attach materials covering displays, such as those located on the backs of airplane seats.

New Materials and Bonding Methods

Many of the new materials coming into use in the automotive industry are associated with more electronics that are appearing in cars, such as cameras. Maintaining transparency over time in a wide range of temperatures, especially elevated ones, is also an issue for coatings placed over an optical die or over a camera in consumer electronics, as well as for automotive displays. Adhesive and coating materials must be continually updated to maintain the correct optical index and refractive index. "For example, in a mobile phone's flashlight, transparency and yellowing issues are a big deal," said Uske. "So is water resistance, which is becoming more important in consumer electronics. This all has an effect on the adhesive materials used for a given