Electric motors are omnipresent in everyday life. Through technological advancements, they have become smaller and more efficient, creating new challenges for joining technology. Bonding provides numerous advantages in terms of production and operation, allowing engineers designing motors to choose from a wide range of adhesives.
Tesla has been instrumental in establishing electric cars as an ideal solution for efficient and sustainable mobility of the future. However, electric motors are not only used for emission-free driving, they are also found in window regulators and seat adjusters. In fact, they can be found everywhere -- in electric bikes, in tools, even in our kitchens.
All manufacturers of electric motors have one common goal in mind: making them smaller and more powerful, while increasing their efficiency. In the effort to achieve this goal, engineers must consider many things; for example, the lamination design, an optimal embedding of the magnets into the lamination stack, and leaving the smallest gap possible between magnet and coil.
Better Joining with Adhesives
Established methods of joining, like mechanical clamping or bandaging of magnets, are reaching their limits in terms of both motor function and production process. For example, a progressive reduction in motor size leads to tightened manufacturing tolerances, which drives up costs. Manufacturers of efficient electric motors rely more and more on rare earth magnets. Since they are prone to corrosion, their surfaces are treated with a coating in the form of passivation, nickel plating, or epoxy resin plating. This coating may be damaged during assembly, openly exposing the magnets to direct environmental influences.
---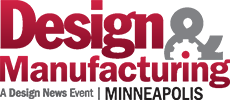 Innovation Tour. Join Ann Thryft, Design News Senior Technical Editor covering materials and assembly, for a tour of the Expo floor to explore innovation in materials, adhesives & cutting-edge polymers . It's all part of Design & Manufacturing , Sept. 21-22, 2016 in Minneapolis. Register here for the event, hosted by Design News ' parent company, UBM.

---
Compared to these conventional methods, bonding offers many advantages. It is a particularly suitable option for three steps in the assembly of electric motors: joining magnets and lamination stacks, joining shaft and rotor, and joining stator and housing.
Adhesives not only compensate for higher manufacturing tolerances and prevent fretting corrosion or contact corrosion, but also provide impact resistance, which is essential to withstand the high dynamic forces of electric motors. Their vibration-damping characteristics reduce noise and provide acoustic improvement. Thanks to the fact that they distribute stress homogeneously, adhesives can compensate for thermal stress that may be generated due to different coefficients of thermal expansion between stator and housing. Their gap-filling properties help prevent slippage and play in the area of the shaft.
Bonding often helps reduce production costs. It allows manufacturers to expand the tolerances of components, enables easy and efficient automation, and can be used without heat input.
Apart from these structural connections, the automotive industry additionally uses adhesives for encapsulating sensitive components in electric motors to protect them from humidity, aggressive media, and mechanical stress. They provide vibration protection to the coil wire, corrosion protection to solder and welded contacts, and they protect the coil