The technology to support the move to the digital plant has come a long way in recent years. New technologies and techniques are available right now to monitor equipment, including sensors, visualization devices, vibration and noise detection, thermal detection, and more. These technologies will be discussed at the Automation Technology Conference in Minneapolis in September, specifically in the session The Enabling Tools in Predictive Maintenance & the Path to Zero Downtime by Jiani Zhang, director of product management, Internet of Things at IBM Watson .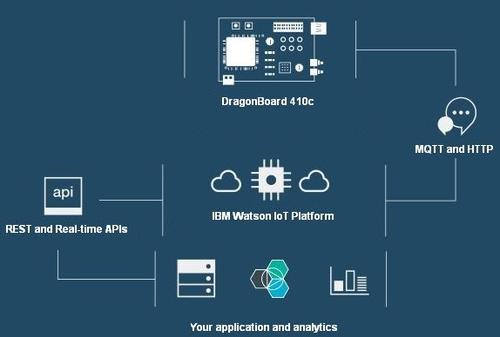 IBM Watson's IoT platform can be used to manage plant data.

(Source: IBM)
The goal is to take these tools and use the data collected during what could-have-been a machine malfunction to improve the production process. "That's a matter of developing a cost-effective balance between predictive maintenance and routine preventative maintenance," Zhang told Design News .
The IoT Accelerates Plant Connectivity
While machine data has been used for decades to manage plant activities, much of the potential machine-to-machine connectivity and data collection was conducted via Ethernet wires. Wireless Internet of Things (IoT) systems have multiplied the possibilities for using plant data. "Connectivity of the shop floor is greatly facilitated by the growth and adoption of the Internet of Things," said Zhang. "We can now connect our assets, equipment, and system, and we can gather live, real-time data about the manufacturing environment to make decisions and increase productivity."
---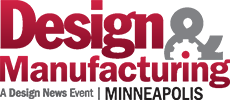 Your Plant. Smarter. Join Jiani Zhang, program director of Offering Management for IBM Watson Internet of Things, Sept. 21, 10-10:45 a.m., for a panel discussion, "Beyond a Paperless Plant: Mastering the Cyber-Physical Transformation," at Design & Manufacturing Minneapolis . Later, at 2:05 p.m., Zhang will present, "The Enabling Tools in Predictive Maintenance & the Path to Zero Downtime." Register here for the event, hosted by Design News ' parent company, UBM.

---
One of the major changes brought about by the IoT is the ability to connect a wide range of devices and collect a large amount of data about plant functions. Even before wireless connectivity, plants were vulnerable, since their wired connections usually stretched into ERP and partner systems. The IoT offers greater ease of connection and wider reach, but it also increases vulnerabilities to intrusion. "The connectivity needs to be easy, but it also needs to be robust, scalable, and secure," said Zhang.
READ RELATED ARTICLES ON DESIGN NEWS:
A connected plant helps managers improve productivity and reduce downtime, but the ability to collect plant data and analyze it can accelerate those improvements. "Data -- or more importantly analytics -- is crucial to obtaining the true value of a digital plant," said Zhang. "Analytics allows us to identify patterns in our manufacturing process, enabling us to predict failure and improve quality."
A Digital Plan for the Plant
The process of creating an optimized plant that is flexible and reliable, requires planning. This is more than simply connecting machines. It's a matter of executing a digital framework that