The everything-is-a-service model may be coming to the factory floor. GE Digital has become a big believer in the Rolls-Royce concept of charging the jet engine customer by the flight-hour rather than selling the jet engine. Rolls-Royce introduced the concept 50 years ago, but now it may be gaining traction, even on the plant floor. GE wants to provide the factory as a service.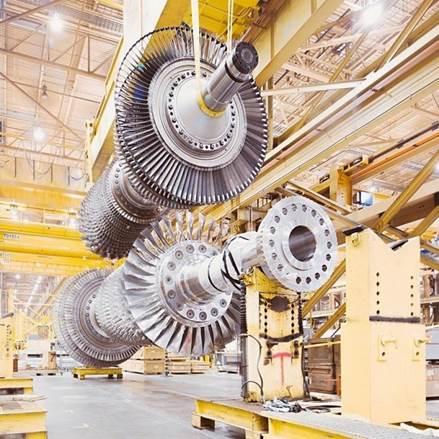 GE sees the service model as a way into the smaller manufacturer market. "This is similar to our model of selling air-time and not aircrafts. The small- to medium-size manufacturing enterprise is a potential market we can help," Vic Kingery, a leader of manufacturing solutions at GE Digital, told Design News . "We can make automation easier to do and less expensive."
Reducing Costs, Increasing Uptime
In order to decrease unplanned downtime and maximize planned downtime, GE wants to help manufacturers integrate data: machine data, transactional data, and unstructured data. "The goal is to extend the life of an asset as long as possible. We're trying to enable an open and secure plant floor and extend the life of older technology, thus minimizing capital investment," said Kingery. "The idea is to provide machines with intelligent capabilities and offer a one-stop shop. The manufacturer pays one price for the technology. It's like your phone. If the phone goes down you swap it for another phone."
By selling the technology as a service, the vendor becomes responsible for optimizing and maintaining the plant assets. This relieves the plant of hiring and retaining operational technology (OT) personnel. "The OT resources at a plant are critical. They're on the books as an expense for manufacturers. Maintaining the OT staff is an expense that most plant managers want to reduce or eliminate," Kingery told us. "That's possible when the plant technology is self-servable. It's an efficient environment."
Keeping Sensors Healthy
One technology GE is using as an entry into the factory-as-a-service model is with sensors. Manufacturers are becoming more reliant on sensors and connected machines for their automated operations. So it becomes important to design systems that monitor the health of the plant. Kingery noted that understanding sensor health is just as important as understanding the data the sensors produce, particularly as manufacturers struggle to optimize planned downtime efficiency. "Becoming sensor enabled is important. That's where we started with our factory-as-a-service," he said. "Our IT and services team goes into factories to make sure their sensors are all in place.
Kingery sees the sensor as the critical device behind the digital plant, the beginning point for the smart factory. "The key part of sensor enablement is the visibility of key operating components, knowing what's happening with 3D printing or milling. The sensors bring visibility," he said. "What we look for in enabling these sensors is the optimal cycle time. Is the machine operating as planned and can we deploy a system that gets us to the optimum cycle time?"
READ MORE ARTICLES ON GE and AUTOMATION: