Big data is finding its way into the design process. Often it comes in the form of taking data from the manufacturing process while also gathering data from the field where end users are interacting with the finished product. When manufacturability and user experience inform the design process, you get improved products designed to be built more efficiently.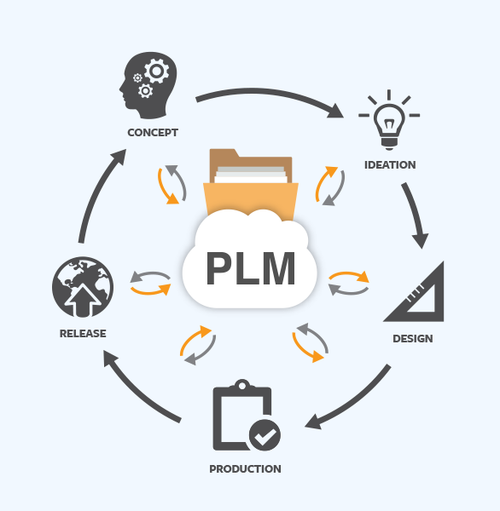 (Source: Arena Solutions)
We have a new name for the function of bringing this data into the design process: lifecycle analytics. "The data comes together in lifecycle analytics. These analytics are done at every stage of the product lifecycle," said Bill Boswell, senior director of cloud services at Siemens PLM . "By using simulation and predictive analytics, you can understand how the design of the products predicts what's going to happen with the product in manufacturing and in the field."
Gathering Plant and Field Data
Plant analytics feed manufacturing information back to the design process. "You have plant analytics where you produce data by simulating how the plant is going to perform," said Boswell. "When the plant is built, you collect tremendous amounts of data on how the plant is performing, including asset performance, predictive maintenance, and machine data." Ultimately, plant data can help the design team create a product that moves efficiently through manufacturing.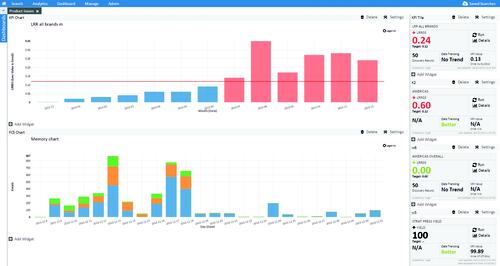 Analyzing product performance issues with Omneo big-data analytics from Siemens PLM.
(Source: Siemens PLM)
The last step in the lifecycle analytics is bringing data from the field back to design. "You add the product performance analytics and intelligence. That's where you bring together all of the data showing how it performs in the field," said Boswell. "That data includes call center data and warrantee information. You collect all that data to close the loop."
Processing the Analytics in the Cloud
Lifecycle analytics requires data gathered from each stage in the life of a product and feeding it back to the design and manufacturing teams. That data crunching requires significant processing power. "Some of that loop-closing happens in the cloud. Plant analytics and product performance analytics take place in the cloud," said Boswell. "You get all the infrastructure benefits from the cloud. It would be costly to do it on premises. You wouldn't have enough processing power and memory."
Owning the processing servers yourself can be more expensive than renting them. It's simply too hard to judge how much you need. "Whenever you buy hardware yourself, it's a large capital investment and you may overshoot or undershoot on the capacity and the people needed to run those servers," said Boswell. "You can offload that mundane work that's not key to your business. You don't have to maintain servers in order to make the data available."
Not only is it hit and miss how much equipment you'll need for analytics, you won't need the capability continually. "There's scalability, speed, and availability with cloud services. These are resources you're not using all the time," said Boswell. "With the cloud providers, you can access it anywhere and access it when you need it. You can access it from anywhere in the world."
Building