What does VR stand for?
Gus Grissom, one of the original NASA Project Mercury astronauts, was what type of an engineer?
Name the Minnesota-made lunch meat that is also the term for network abuse or junk email?
If you can answer these questions, I might be asking you what prize you'd like.
At the Embedded Systems Conference , part of a larger event managed by Design News' parent company, UBM, in Minneapolis this month, we will be hosting our second annual Tech Trivia Quiz in the ESC Engineering Theater.
Here's the quick breakdown:
Ranging from easy to hard, questions will be asked by myself and flashed up on screen.
Unlike last year's ESC Minneapolis Tech Trivia Quiz, this will not be a team game. (No friends needed.) Each player will raise their hand to answer the question.
Each correct answer will score one point.
The player with the most points at the end wins.
Wrong answers will be heckled; wins will be cheered; and prizes will go to the champions in this all-for-fun tech trivia session at ESC. Thanks to the generous folks at GigaParts, we have VR Box phone virtual reality glasses for the top three winners!
---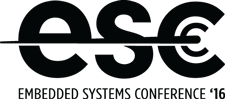 TECH TRIVIA QUIZ. Test your tech trivia knowledge and challenge your friends during the Tech Trivia Quiz at the ESC Engineering Theater , Sept. 21, 2016, 3-3:45 p.m. in Minneapolis. Register here for the event, hosted by Design News ' parent company, UBM.

---
If you haven't used these yet, they are, as my friend, embedded systems guru and ESC supporter Max Maxfield says, "so cool!!!" And if you miss out at the Tech Trivia Quiz, be sure to pop by the GigaParts booth, where not only will they be giving some of these VR Box phone virtual reality glasses away but letting event attendees try out some of the latest and greatest VR technologies.
In addition to these phone VR glasses, we'll have a few other giveaways as "instant win" prizes throughout the Tech Trivia Quiz, including books, gift cards, and more.
No pre-registration is required for the Tech Trivia Quiz (other than ESC registration).
All judge's rulings are final during the game ... and this editor is your judge, so, ahem, get to your studying.
Come down, have fun, and test your tech trivia knowledge.
Hope to see you there!