Kickstarter
offers a gazillion ideas for businesses that are seeking start-up funding. The crowdfunding site also features new gadgets from companies struggling to get their product out to customers. We took a look at the gadgets currently featured and found a number of cool ideas that are still seeking funding angels.
Click on the Ettore Folding eBike to begin the slideshow: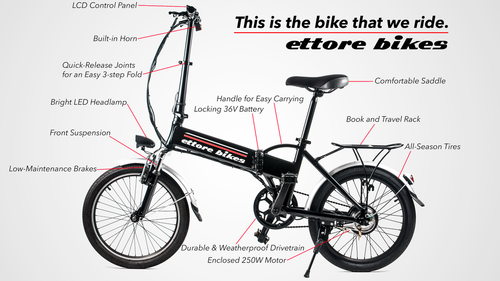 The Ettore Folding eBike is an electric bike that is reliable and cost-conscious. It includes a completely hidden electric drivetrain system and includes features to enhance riding. The bike is completely foldable in a matter of seconds and easy to take on buses or trains.
READ ABOUT MORE GADGETS ON DESIGN NEWS:


[images via Kickstarter]
Rob Spiegel has covered automation and control for 15 years, 12 of them for Design News. Other topics he has covered include supply chain technology, alternative energy, and cyber security. For 10 years he was owner and publisher of the food magazine Chile Pepper.