Design News has a long Gadget Freak history and today we revisit some of the more memorable projects that actually help solve problems.
These gadgets stop your LED Christmas lights from flickering, kick start your Harley, and automate your mailbox.
Click on the Computer-Controlled Tyco Car to begin the Gadget Freak slideshow: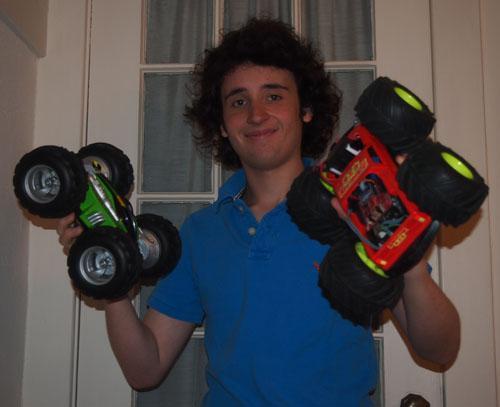 Want to give your Tyco car some extra oomph and control? Matthew Katzenstein took an electrical car and added a range of control based on robotics. By adding an Arduino to the car, he was able to bring more control to the car and increase its speed. Though his initial car is run from a laptop, there are Bluetooth options that offer control of the car from a smartphone. The car is also ruggedized, so it can take drops and crashes and still perform well. Click here to view the full project.
READ ABOUT MORE GADGET FREAK PROJECTS ON DESIGN NEWS:
Rob Spiegel has covered automation and control for 15 years, 12 of them for Design News. Other topics he has covered include supply chain technology, alternative energy, and cyber security. For 10 years he was owner and publisher of the food magazine Chile Pepper.