Remote monitoring has come a long way over the past couple decades. Years ago, sensors on motors were connected to a wired network. The sensor read the temperature of the motor and reported back if it was overheating, hopefully before the motor failed. The network was safe, since it wasn't connected to the enterprise system and young engineers were not plugging USB sticks full of music into the network's computers. What a difference a couple decades makes.
The network is now connected to the enterprise system. The sensors read far more than the temperature, and they're connected to nearly everything in the plant, even assets away from the plant. They count, they measure, they record vibration and sound. They're connected wirelessly to the Internet and carry data into the cloud where it's processed for ultimate optimization. The engineer reviewing the data may be worlds away from the plant. And the young engineer with the USB stick wouldn't dare plug it into a plant computer.
Remote monitoring now looks beyond the individual motor or conveyor and instead views the process from end to end. "We look at the overall connected enterprise. It's about connecting machines on the plant floor to the overall enterprise," Reid Schook, global OEM segment lead for Rockwell Automation
told Design News . "Remote monitoring looks at the machine itself, usually a smart machine that is enabled to access information."
---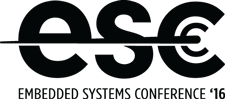 Securing the Internet of Things. Today's IoT devices are under increasing attack. Device manufacturers and embedded software designers must be vigilant if they are to provide a secure system for applications to do their work. Learn more about securing IoT devices and applications in the Connected Devices track at ESC Silicon Valley . December 6-8, 2016 in San Jose. Register here for the event, hosted by Design News ' parent company UBM.

---
With some automation operations, the network extends beyond the four walls of a plant. With oil and gas or power plants, the assets can be spread across a wide range of territory. That's all connected now, too. "Sometimes remote monitoring is within the plant, and sometimes it's out in the field," said Schook.
Vendors Can Monitor, Even Run, the Equipment
Machine builders are now creating sophisticated equipment that can be adjusted electronically from afar. The machines can gather a wide range of critical production data. Some builders offer monitoring services so the plant staff itself doesn't need to gather and analyze machine data. "Machine builders are offering secure remote-monitoring services to view their equipment's performance and collect valuable analytics," said Schook. "The flexible, scalable solution collects, organizes, and normalizes real-time data across production assets, providing data-driven insights across a broad range of devices."
READ MORE ARTICLES ON REMOTE MONITORING:
Baby Boomer engineers are retiring and taking their decades-long experience out the door; they're being replaced by less experienced staff. "The staff at the plant is not what it used to be. That's a