The term "range anxiety" began fading into the rear view mirror recently, as major automakers made announcements about longer-range, battery-powered cars.
General Motors said its anxiously-awaited Chevy Bolt will churn out a surprising 238 miles on a charge when it reaches production later this year. And Tesla Motors announced the release of its Model S P100D with Ludicrous mode, which offers an astounding all-electric range of 315 miles. That's the best ever by a major automaker's electric vehicle. Meanwhile, Tesla continues to work on its lower-cost Model 3 EV, which it says will offer a range of more than 200 miles.
At the same time, Ford, Hyundai and Volkswagen are preparing to make electric vehicle announcements for the 2017 model year.
How do those compare with the rest of the auto industry? From the Bolt and the Leaf to the Model S Ludicrous mode, we offer a peek at the current crop of new battery-powered cars, along with their all-electric ranges, so you can judge for yourself.
Click the image below to start the slideshow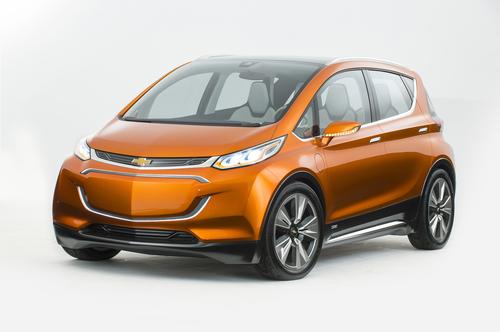 General Motors rocked the automotive world when it recently said its highly touted Bolt electric car would top out at 238 miles of all-electric range. The vehicle, which was expected to come in at 200 miles, will be the auto industry's first mainstream, long-range electric car when it hits showrooms later this year. It's expected to cost $30,000 after a $7,500 federal tax credit.
(Source: Chevrolet)

READ MORE ELECTRIC CARS ON DESIGN NEWS:

Senior technical editor Chuck Murray has been writing about technology for 32 years. He joined Design News in 1987, and has covered electronics, automation, fluid power, and autos.