Solar energy is rapidly becoming a good option to provide electricity in areas with limited grid access and plenty of sunshine, but the sheer cost and amount of land it takes to deploy large solar arrays can be deployment prohibitive in some cases.
This issue has inspired the government in India to support a project to build what has been dubbed a Solar Power Tree to generate solar energy while also saving space and conserving land.
The tree, developed by the Central Mechanical Engineering Research Institute (CMERI) -- a lab of the Indian Council of Scientific and Industrial Research (CSIR) -- and unveiled by the Union Minister for Science and Technology and Earth Sciences, Harsh Vardhan, leverages a vertical arrangement of solar cells to produce electricity.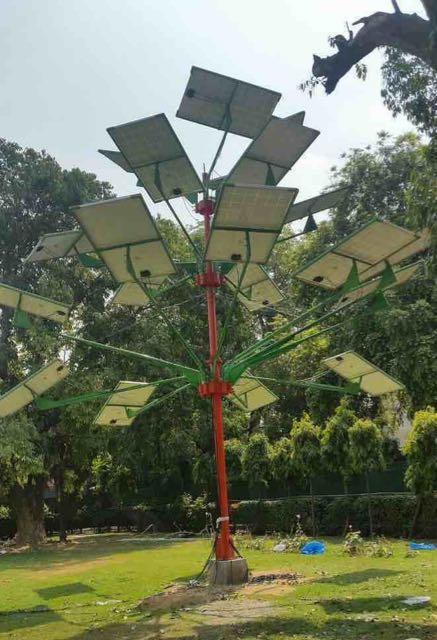 Researchers in India have developed a solar-power-generating "tree" that can create alternative energy while also saving space. The effort was supported by the Indian government to help conserve the amount of land needed for solar-panel farms so India can take better advantage of alternative energy.
(Source: Wikipedia)

In the unveiling, Vardhan said Indian officials want to adopt alternative forms of energy, but cited the problem of the scarcity of land resources in India as a roadblock. To produce 1 MW of solar power requires about 3.5 acres of land in the conventional layout of solar panels, he said. This means the country needs thousands of acres of land to really embrace solar energy.

The Solar Tree helps alleviate this problem not only by saving space thanks to its layout, but also by allowing land on which it's deployed to be used for other purposes, such as farming, at the same time, researchers said.
---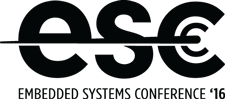 Designers & Innovators. Learn more about some of the latest designers and innovators and what they're up to at ESC Silicon Valley , Dec. 6-8, 2016 in San Jose, Calif. Register here for the event, hosted by Design News ' parent company, UBM.

---
Indeed, a 4 kW Solar Power tree needs only four square feet; comparatively in a conventional layout of the same number of panels, 400 square feet of land would be required, officials said. The tree also has the potential to be 10% to 15% more energy efficient than solar panels thanks to its height, which allows it to harvest more energy from the sun's rays than a conventional solar-panel layout on the ground, they said.
The Solar Tree also has a storage element to generate energy after the sun goes down, with a battery back-up system that's good for two hours of electricity when fully loaded. Further, it has a self-cleaning system in the form of a water sprinkler at the top of the tree, which helps keep the panels functioning at their highest efficiency, researchers said.
READ MORE ARTICLES ON SOLAR ENERGY:
The CSIR team isn't the first group of researchers to come up with a tree as a form factor for solar-energy generation. A couple of years