[Editor's Note: In celebration of Engineers Week 2016, Design News invited its engineer contributing writers to tell their personal stories. And don't forget to read our special readers submission series: Why I Became an Engineer .]

Engineers Week is a great way to share how exciting it is to be in the engineering profession. An engineer can dream as big as they want to with endless possibilities for being creative and for making our world a better place with their contributions. It is so important for us to never forget the influence we can have on a child, and how by sharing our excitement about engineering we can make a big difference in their life.
I was fortunate to have Frank Edwards do that for me. He and his family lived down the street, and when I was in elementary school, I often played with his two daughters, who were close to my age. I was given an assignment in sixth grade to interview someone about his or her profession. I chose Mr. Edwards because I knew he was an engineer.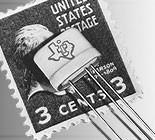 (Source: Texas Instruments)
I wasn't quite sure what an engineer was, but I was interested enough to want to find out. Mr. Edwards was happy to grant my interview request and regaled me with stories about his experience at Texas Instruments –- it was very exciting times in electronics back then.
He was there when TI came out with the first commercial silicon transistor way back in 1954. I didn't understand a lot of what he said at the time, but what he did manage to communicate very clearly was his passion for engineering, and the excitement he felt at being able to be a part of a team that designed new things. That made quite an impression on a sixth-grade girl, and influenced my decision in later years to explore engineering as a profession. I am so glad that I did!
When I was first hired as a test engineer, I woke up every day excited to go to work, and didn't want to stop at quitting time. I couldn't believe they would pay me so much money to have so much fun!
Later on, I was absolutely delighted when one of our local colleges asked me to come speak to a group of high school counselors about how they could encourage female students to explore engineering as a profession and what unique challenges may exist for women both in school and upon entering a predominantly male workforce in engineering. Fortunately times have changed since then, and more and more women have chosen to pursue their engineering dreams, so that the playing field between genders has become more level. And what I have found throughout my