Engineering education focuses on the technical details and the science of how to build systems. The problem with a four-, five-, or six-year degree is that they don't teach engineers the soft skills required to have a successful career. Here are seven skills that every engineering graduate needs to be successful.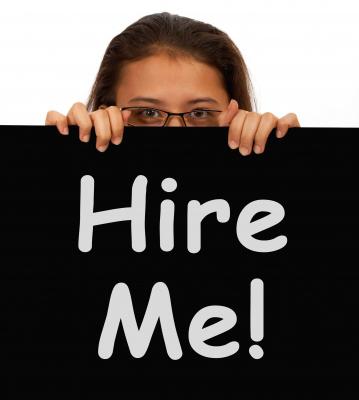 Skill #1 – Networking
In order to have a successful career, engineers need to be able to network. Networks help an engineer find internships, that first elusive job, and every job that follows. Career advancement does come through great performance but more often than not it's all about who you know and not what you know.
There are many ways an engineer can network and one of the easiest is to use LinkedIn. LinkedIn can be used to connect with hiring managers, engineers in the dream job, and even groups of people with similar interests. Just being on LinkedIn, though, isn't sufficient. Graduates need to be active in the conversation and actively seek out people of interest.
Skill #2 – Resume Writing
Networking can get engineers connected to the right people, but without a great resume they aren't going to get far. A resume is a self-marketing tool designed to quickly show companies and hiring managers the experience, skills, and most importantly the value an engineer is bringing to the table. A simple one pager is often the recommendation but that's also a great way to become part of the crowd. Click here for a few ideas on how to make your resume shine.
Skill #3 – Cover Letter Writing
Cover letters need to be tailored to the specific career opportunity being offered at a company. General themes of a cover letter can remain the same but effort has to be put in to show the prospective company that time was taken to tailor the letter to their opportunity. A cover letter needs to catch the attention of the reader and make them want to continue on to read the resume. A cover letter should highlight accomplishment and experiences that show why the engineer would be a good candidate for the job. Don't write a book but write a concise letter that glues the reader to the page.
Skill #4 – Interviewing
Interviewing skills are gained only through practice and experience. It's the only way to get comfortable in the hot seat. During the interview process engineers need to show that they are the right candidate for the job. One of the tricks I've always found goes a long way is to show up to an interview with a self started project. Being able to talk through the process of developing something, showing schematics, PCB layout, and even software can show a potential employer that you love what you do, can think critically, and are the right candidate. With the right mix of show and tell an engineer can pull off a successful job offer even in shorts, sandals, and a Hawaiian shirt (I successfully pulled this off once before I became a consultant but I always recommend a clean, professional