March is Women's History Month and Design News is celebrating by honoring some of history's most prominent female inventors. Did you know a Hollywood actress revolutionized wireless communications? Or that the first computer programmer was a woman? Many of these women didn't get credit for their work until long after their deaths, but their contributions and inventions have shaped technologies that have changed our lives and the course of history.
Click the image below to meet 10 of history's greatest female inventors.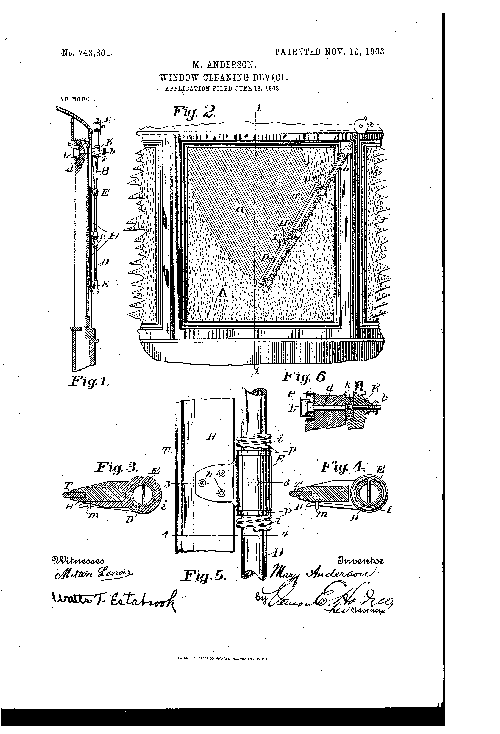 Two women deserve credit for the windshield wiper as we know it today. In the 1903, while visiting New York City in the winter Mary Anderson noted that drivers rode around with both panes of their vehicle's double front window open because of how hard it was to keep sleet and snow off of the windshield.
Upon returning to her home in Alabama, Anderson hired a designer and invented a manual windshield wiper system for cars. Her device consisted of a spring-loaded arm that was controlled by a manual lever to move across the windshield.
Anderson received a patent for her invention in 1903, but she couldn't give the things away. None of the auto companies thought it was practical. Strangely enough though, in 1920, after her 17-year patent expired, cars began springing up all over the place using a windshield wiper design strikingly similar to Anderson's.
During this time, a woman named Charlotte Bridgewood, a Hollywood actress who performed under the name Lotta Lawrence, built upon Anderson's work and patented the Electric Storm Windshield Cleaner – the first automatic windshield wiper. Brigewood's device was powered by the car's engine and used rubber rollers instead of blades. Unfortunately issues with her patent kept her from claiming full credit for her invention and she lost out on a fortune as autos adopted automatic wipers as a standard.

(Image source: Google Patents)
Any that we missed? Share your picks with us in the comments!
READ RELATED ARTICLES ON DESIGN NEWS:
Chris Wiltz is the Managing Editor of Design News
Like reading Design News? Then have our content delivered to your inbox every day by registering with DesignNews.com and signing up for Design News Daily plus our other e-newsletters. Register here!