Manufacturers are generating tons of product data as well as data on the machines used to produce the product. Add the data coming back from customers who are using the product and the result can be an overwhelming flow, prompting the question: What data matters? A panel of big data experts will wrestle with that question at the Automation Technology East show in New York next week.

With big data, customers get more than the turbine and maintenance for it. They also get energy efficiency or flexibility during the operation of the turbine.
(Source: Siemens)
The panel, Making Sense of Big Data: Determining Actionable Data & Your Roadmap for Utilization , will be moderated by Benjamin Varghese , startup advisor for VR. Panelists include Bill Boswell , senior director of cloud services at Siemens PLM Software; Brian Cohn, PhD, chief data scientist at Kaspect; Daymon Thompson, automation product specialist at Beckhoff Automation; and Matt Wells, general manager for automation software at GE Digital.
The panelists will discuss strategies to improve Big Data analytics for efficient accessibility and utilization. They will map out the future of your collected data, and they will also discuss the data centers that store the data and how secure they are against cyber attacks.
---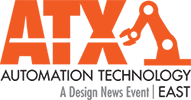 Talk to Your Plants. Learn how to standardize communication between equipment, controls, systems, and the humans who run them at Industry 4.0: Smart Manufacturing, part of ATX East . June 16 in New York. Register here for the event, hosted by Design News' parent company UBM. Enter promo NY16DN for a FREE Expo pass & 20% off Industry 4.0 Conference.
---
Each panelist brings a new story in how to choose the most meaningful Big Data. At Beckhoff Automation, much of the machine data is kept right at the machine where it is used to monitor the machine's performance. "We look at the machine side of big data. You collect massive amounts of data, but how do you use it? We keep it at the machine itself. Instead of taking raw sensor data outside, we use it at the site of the data, looking at a smaller subset for condition monitoring," Thompson told Design News . "We look at whether the operation is taking longer than it should, and then we send a notification to the maintenance team, to someone who can analyze what's going on."
At GE the focus is on the performance of products in the field such as jet engines. "Big data is driving reliability and performance. We pull tons of data off our jet engines. That rich data makes it possible to predict performance. We also use big data for schedules and maintenance. We've launched a predict platform to standardize the data residing in the cloud," Wells told us. "We manage big data for GE customers as well as GE competitors. We have proprietary algorithms, and we make it available in the market."
READ MORE ARTICLES ON BIG DATA:
GE also uses its