The United States may not have won the Space Race had it not been for the contributions of three African-American women.
World War II left the US with a shortage of male labor, leading various federal agencies to begin hiring women. In 1941, President Franklin Roosevelt signed Executive Order 8802 into action -- creating the Fair Employment Practices Committee and prohibiting race-based discrimination in hiring for defense industry jobs. Coupled with high demand for mathematicians in the defense industry at the time, it was a perfect storm of political factors that opened up new career avenues for African-American women.
One of the agencies that brought in female mathematicians was the National Advisory Committee for Aeronautics (the NACA, which would be dissolved and reformed into NASA in 1958). The NACA created a pool of female mathematicians (internally referred to as "the computers who wore skirts") at the Langley Research Laboratory in Hampton, VA. At the time if you heard the term "computer" it was likely in reference to a person who performed calculations and not a machine.
In hiring women, the thinking at the time was that women's smaller hands and attention to detail made them ideal for the sort of repetitive mathematical work that NACA required of them. Of course the women were also paid less than their male counterparts. The salary capped out at about $2,000 a year (about $20,000 today), 40% less than what white males were paid for the same work. And women were never allowed to tackle the larger conceptual and analytical work. They basically did the grunt math work for the male engineers at a time when slide rules and pencils were the dominate tools of the trade.
---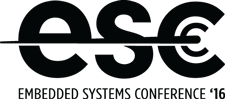 The Astronaut as Engineer. Come hear George Leopold talk about NASA's beginnings and one engineer's pivotal role in winning the Space Race in his keynote at the Embedded Systems Conference . Sept. 21-22, 2016 in Minneapolis. Register here for the event, hosted by Design News ' parent company UBM.
---
But even among the female workers racial lines were drawn. This was a time when Jim Crow laws were still in effect, segregating African-Americans under the auspices of "separate but equal." African-American women were sequestered into the west area of the Langley campus - earning them the collective name, The West Area Computers. Adding further irony to the situation was the fact that the land the West Area was built on was still partially registered as a plantation. Yes, the African-American women mathematicians technically worked on a plantation.
READ MORE ABOUT NASA ON DESIGN NEWS:
The West Area Computers attracted talented graduates from some of the nations top historically black colleges including Virginia State, Hampton Institute, and Wilberforce University. And as the launch of Sputnik heated up the Space Race, mounting pressure beat Russia to the moon, the West Area Computers would make significant contributions to the aerospace industry as well as the