Last week's International Manufacturing Technology Show (IMTS) drew more than 111,000 registrants from 112 countries to see 15,000 new machine tools, controls, computers, software, and components of virtually all kinds.
This year, the Chicago-based show, as it has for more than a decade, also featured an Emerging Technology Center that provided a glimpse of the future directions of manufacturing. Here, we offer a peek at some of those non-traditional technologies, as well as a look at some of the new twists on tried-and-true manufacturing machinery.
Click on the image below to see some of IMTS' greatest exhibits.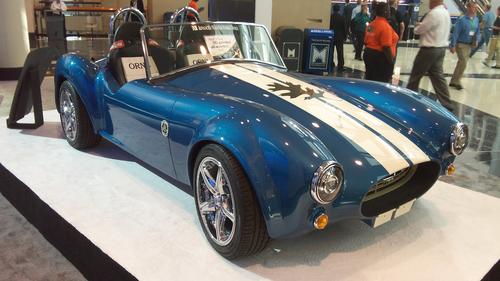 What was a Shelby Cobra sports car doing at IMTS? Incredibly, it was there because its racy-looking body was 3D-printed. Engineers from the Department of Energy's Oak Ridge National Laboratory printed the all-electric car using 20% carbon fiber-reinforced ABS on a Big Area Additive Manufacturing machine. Designers referred to it as a "laboratory on wheels" because its plug-and-play components -- motors, battery, and fuel cells -- can be easily dropped in and swapped out.
(Source: Design News)
READ MORE ABOUT ADVANCED MANUFACTURING:
Senior technical editor Chuck Murray has been writing about technology for 32 years. He joined Design News in 1987, and has covered electronics, automation, fluid power, and autos.